Our History
Grant Crossen started the business in 1999 and with over 20 years experience it has grown to become an established company focused on excellence and client results.
We take pride in the work we do and we are the 'Go To' people for commercial, medium to large scale projects, to residential and high end projects.
Our team are led by Grant, who has instilled his craftmanship and standards of excellence which is reflected in the work we do. That's why we have long term clients who rely on us and value what we bring to their business.
Our Areas of Specialty
For Commercial and Residential Projects
Steel Fabrication
Structural Steel
Sheet Metal Engineering
Welding
Folding
Industrial Fit Outs
Architectural Steel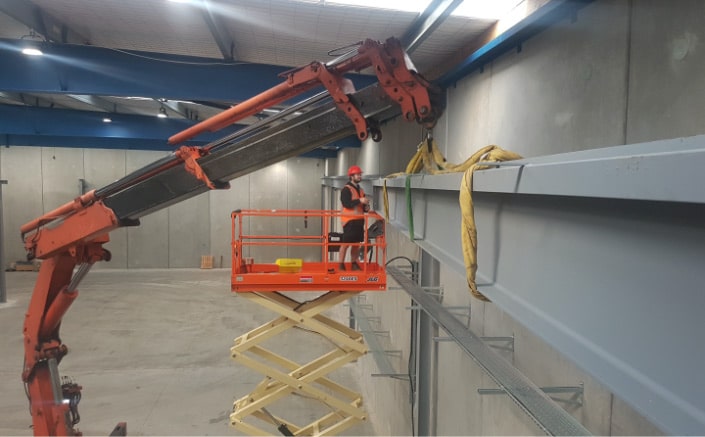 INNOVATION
We transform Ideas into Innovations
We are sought after for our can-do approach to production challenges, and our ability to solve complex problems.
QUALITY
We have precise attention to detail and show craftmanship in what we do.
We take pride in our work, so you can feel confident we'll deliver to the highest standard.
SOLUTIONS
We do what we promise
If you need something done - there's a good chance we've either done it before, something similar or can figure out how to do it.
Our Team
We are confident in our service because we are backed by a highly skilled team.
All our team are qualified, upskilled with the required certification, have served their time on the tools, and have the knowledge and experience to provide the high standard of work we deliver at NHE.
Why Choose Us
We do what we promise
We do it on time, and we meet agreed deadlines
We have precise attention to detail
We show craftmanship in what we do
We take pride in our work, so you can feel confident we'll deliver to the highest standard
We solve challenges in engineering and manufacturing